Virtual Recreation Center
Welcome to CRPD's Virtual Recreation Center! This is your place for fun, education, and resources through these challenging times. We are committed to ensuring that our resilient community members have resources to maintain healthy lives, grow meaningful relationships and continue to have extraordinary experiences. Our Virtual Recreation Center will bring these programs and resources right to you and your family with the hope of making it easier for you to prioritize your health and well-being.
STAY ACTIVE
As our daily lives are filled with more indoor time, there are many ways to stay healthy and active.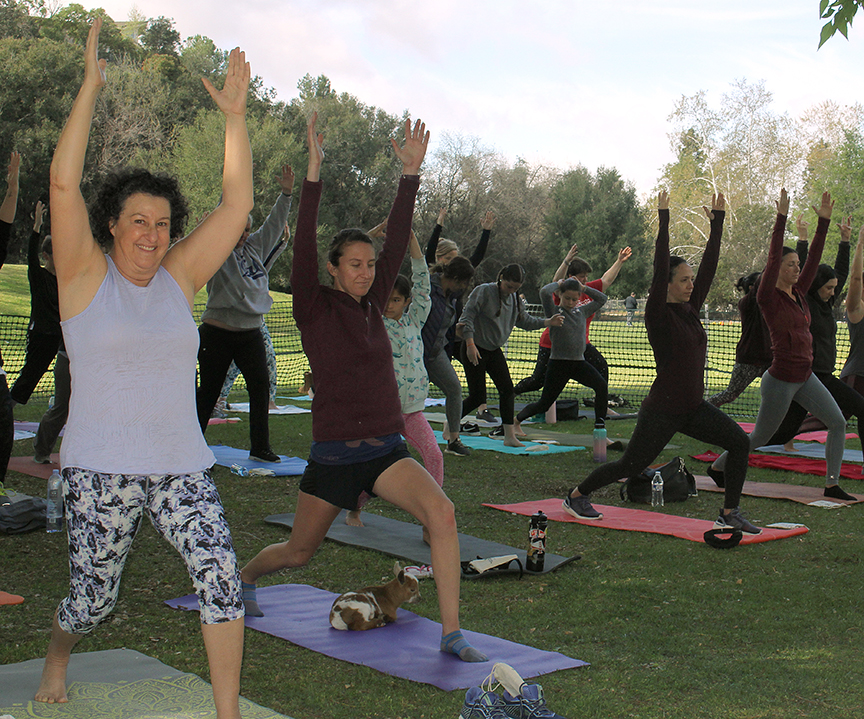 INDOOR ACTIVITIES
Here are a few ideas for staying active indoors.
Take a Virtual Fitness Class - There are plenty of FREE options online. Here are just a few:
For the Kids
OUTDOOR ACTIVITIES
Did you know that the current guidelines allow for individuals to engage in outdoor activity, provided the individuals comply with the Social Distancing Requirements...such as, by way of example and without limitation, walking, hiking, and running. 
Here are a few ideas (don't forget your Social Distance rules!).
Visit a local park. Our parks are free, open to the public, and have great walking paths. Don't forget to maintain 6-foot Social Distance. Walk your dog, take a bike ride, or get a little Vitamin D. 
Walk/run around your neighborhood and say hi (from a distance) to all of your neighbors who are getting outside too.
Look for rocks. 
Go for a drive.
15 Backyard Activities for Kids - fun, simple, and mostly free!
STAY CONNECTED
Although we're all social distancing physically, as humans we need to stay connected emotionally. Try one or two of these out every day.
Create a cool video like the Inclusion Bottle Toss!
Call a friend or relative you haven't spoken to in a while to check-in.
Write a letter ... the ol' fashioned way, with a pen/pencil and paper.
Facetime a friend or loved one to check on them.
Support a local restaurant - Support your favorite joints and order food for pick up or try out Doordash or Ubereats and have it brought to you.
Volunteer.  There are many opportunities to volunteer to help those in our community.
Take breaks from watching, reading, or listening to news stories, including social media. Hearing about the pandemic repeatedly can be upsetting.
Take care of your body. Take deep breaths, stretch, or meditate. Try to eat healthy, well-balanced meals, exercise regularly and get plenty of sleep.  Make time to unwind.
Connect with others. Talk with people you trust about your concerns and how you are feeling.
Work on Mindfulness.  Mindfulness is a type of meditation in which you focus on being intensely aware of what you're sensing and feeling in the moment, without interpretation or judgment. Practicing mindfulness involves breathing methods, guided imagery, and other practices to relax the body and mind and help reduce stress.
EXERCISE YOUR BRAIN
FOR THE KIDS (OR KIDS AT HEART)
Virtual Walking Trails around the world
Delish - free cooking classes on Instagram!
National Geographic Facebook Live Series - behind-the-scenes stories⁠, stunning imagery, and gripping footage⁠ from our world-renowned photographers, scientists, authors, filmmakers, conservationists, and adventurers.
Online courses at MoMA - Museum of Modern Art in New York City
Snapology - An interactive experience you can build upon.
Science Experiments - have fun using household items!
Earth Day 2020 - NASA's 50th Anniversary Toolkit
Bring Fido - Dog-friendly events to enjoy from home!
Nature Webcams - The Best Nature Webcams for Science Learning at a Distance
National Park Service (NPS) - Virtual Park Tours
Hold a virtual playdate through Facetime.
Plant a coneflower or grow your own peas.  A guide to gardening for kids has the answers to your questions.
Want to learn about the moon phase or weather of the day?  Explore the Farmer's Almanac for Kids.
Teach a young person how to write and send a letter.
Visit the Smithsonian National Zoo and all their adorable animals. 
Play musical instruments online at Virtual Musical Instruments.
Take a Virtual Vacation - Explore the world using Google Earth! Use Street View to see places like you're actually there.
The Magic Tree House has interactive games based on the adventures of Jack and Annie.
Randomly generate a story starter.  The possibilities are endless!
Fish and bears and loons, oh my!  Alaskan Wildlife Viewing webcams let you watch them all.
Explore the surface of Mars on the Curiosity Rover.
The San Diego Zoo has lots of games, videos, and activities for kids.
Head to the Aquarium of the Pacific in Long Beach through their webcams.
Visit one of many museums around the world through their virtual tours.
Watch Pig Cam courtesy of Centennial Farm in Costa Mesa.
Daily Doodle lessons by Mo Willems.
Explore animals and geography with National Geographic Kids.
Take a virtual trip to the Great Wall of China and see history come to life.
Travel to Paris, France and see the artwork at The Louvre on a virtual field trip.
Where in the world is Carmen Sandiego?
Educational Resources for the little ones
COMMUNITY RESOURCE LINKS AND WEBSITES FOR SENIORS:
STAY INFORMED
BE IN THE KNOW
Visit these sites for the latest local information regarding COVID-19.