In 1962, voters created the Conejo Recreation & Park District when folks moving into the Conejo Valley decided they wanted to create local parks and recreation programs for their growing families.
Our Mission
To enrich the quality of life for our community by preserving and enhancing recreational opportunities, parks, and open space.
Today, the District serves nearly 140,000 Conejo Valley residents by maintaining more than 50 parks and recreation facilities, offering thousands of classes each year, hosting dozens of community events, and, in cooperation with the City of Thousand Oaks, caring for 15,000+ acres of open space and 140 miles of trails via the Conejo Open Space Conservation Agency (COSCA).
CRPD is full of passionate and dedicated employees who take pride in providing quality parks and interesting and diverse programs. We consist of 91 full-time, 53 regular part-time, and approximately 325 part-time/seasonal employees, not to mention our myriad of contract instructors who supply us with outstanding recreational offerings. Plus, we rely heavily on—and are so very grateful for—more than 1,000 volunteers each year!
Our annual operating budget for the general fund is $20,000,000, approximately 70% of which comes from property taxes. Approximately six cents of every base property tax dollar is allocated to CRPD. So a big THANK YOU to Conejo Valley property owners for your ongoing investment in your community.
Beneficial partnerships with other government agencies like the City, the County, and the School District, and with community institutions like California Lutheran University and a host of service clubs and non-profit organizations enable residents to enjoy significantly more facilities and recreational services than we could hope to offer on our own.
CRPD Staff and Board of Directors are dedicated to improving the quality of life in our community and are proud of what your Park District has to offer.
Our vision is to serve our community and be recognized as a top recreation and park district in the nation we must:
be financially stable
be the primary source of leisure activities and services
match our programs and facilities to demographic needs
distinguish CRPD as a leading partner with other agencies and organizations for recreation, park and open space needs
be an employer of choice
evaluate and leverage emerging opportunities, while maintaining our facilities and infrastructure
update the District's Strategic Plan annually
inform and educate about recreation, parks and open space
engage in, and promote, environmentally responsible and sustainable facilities and business practices.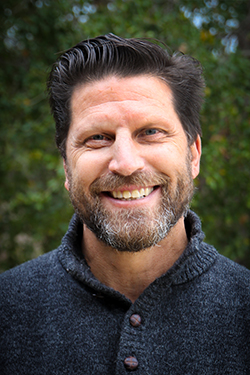 Jim Friedl
805-495-6471
jfriedl@crpd.org
Jim grew up in Agoura Hills attending public schools and graduating from Agoura High School. He holds a Bachelor's Degree in Urban Planning from UC San Diego and a Juris Doctorate degree from Pepperdine University School of Law. While in law school, Jim also received a certificate in dispute resolution from the Strauss Institute.
Jim was hired as an attorney for the City of Thousand Oaks in 1994. After five years of legal practice, he moved into public administration as a Deputy City Manager for the City of Thousand Oaks.
In 2003, Jim was selected to be an Assistant General Manager for the Conejo Recreation and Park District. Upon the retirement of Tex Ward in 2006, Jim became the Park District's third General Manager in its 60-year history.
In addition to his work as GM, he participates in various other organizations, professional associations, and nonprofits.
• California Association of Park and Recreation Indemnity (CAPRI), Board member (CAPRI is a statewide liability, property and workers compensation insurance
  pool of more than 60 recreation and park districts)
• Play Conejo Board Member
• Mountains Recreation and Conservation Authority (MRCA), Finance Officer
• Conejo Open Space Conservation Authority (COSCA), Joint Chief Administrative Officer
• California Association of Recreation and Park Districts (CAPRD), Legislative Committee member (served 10 years as Chair)
• Davenport Institute for Public Engagement and Civic Leadership at Pepperdine University's School of Public Policy, Advisory Board member
• Rotary Club of Thousand Oaks
• California Special District's Association (CSDA), Certified Special District Administrator
Jim has written no books, though he has Tweeted quite a few times. When his four kids were young, he spent many years coaching youth sports. Now that the kids are young adults, Jim is currently pursuing his passion for hiking and soaking in the wonders of our natural world.
Recognitions:
- Ralph Heim Exceptional Outreach & Advocacy Award - California Special Districts Association (2021)
- Public Sector Leader of the Year – Ventura County Leadership Academy (2019)
- Jim Meredith Award of Excellence – California Association of Recreation & Park Districts (2017)
- Man of the Year – Greater Conejo Valley Regional Chamber of Commerce (2008)
- 40 Under 40 – Pacific Coast Business Times (2003)
- Ventura County Special Districts Association General Manager of the Year (2008)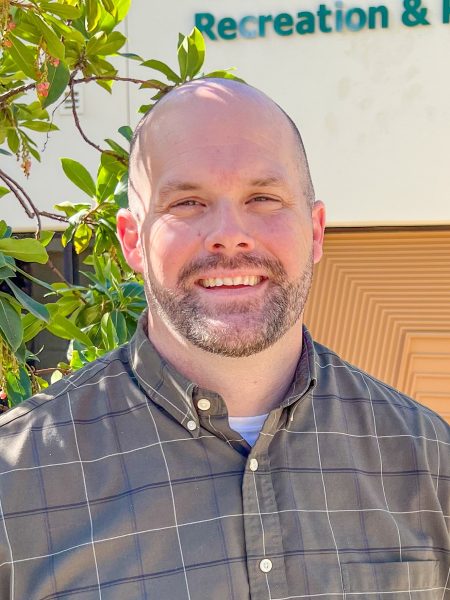 Andrew Mooney
Administrator, Parks & Planning
805-495-6471, Ext. 1113
Email: amooney@crpd.org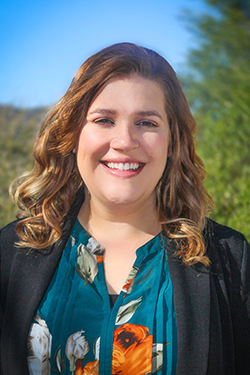 Melissa Smith
Administrator, Management Services
805-495-6471, Ext. 1104
Email: msmith@crpd.org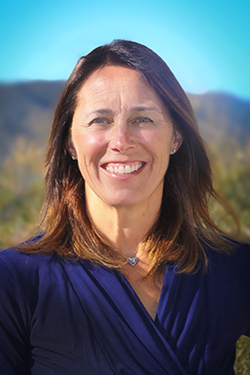 Rochelle Callis
Administrator, Recreation & Community Services
805-495-6471, Ext. 1118
Email: rcallis@crpd.org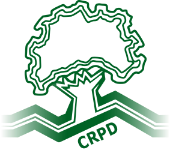 D.R.I.P. Water Watcher Program
Help us conserve water... report park sprinkler problems and concerns by participating in the Do Report Irrigation Problems (D.R.I.P.) Water Watcher Program. Use the simple form below to report water leaks, broken sprinklers, over-watering due to malfunctioning controllers, or anything that results in water waste.
Message from the General Manager
CRPD firmly believes public parks and recreation facilities are vital to the community's health and well-being. CRPD and community sports groups, such as baseball, soccer, softball, rugby, lacrosse, and volleyball, day camps, youth sports classes, and many special events, rely on safe quality turf, as do the family-friendly community events, which occur regularly throughout our local park system. We live in a very active community with many people engaged in healthy lifestyles, exercise, and sports.
CRPD responded swiftly and effectively to the recent 2012-2016 drought period and adopted the principles of the California Water Action Plan by "Making Water Conservation a California Way of Life". Long-range climate modeling strongly indicates a hotter and drier Southern California in the future and as the region enters into another severe drought, without a strong commitment by CRPD to water conservation, the water resources in the Conejo Valley are significantly jeopardized.  Since 2013, CRPD has completed numerous waterwise Capital Projects totaling more than $5,000,000, allocating at least $300,000 per year for drought response projects.  We will continue this financial commitment for the foreseeable future. CRPD is dedicated to building upon its past efforts, moving forward, continuing to do its "fair share", and being a leader in the community with regard to water conservation.
Water Conservation Plan
The District's Water Conservation Plan discusses multiple issues related to water conservation. With each issue, the Water Conservation Plan discusses the District's current practice, further District objectives, and challenges in accomplishing the objectives.
Utilizing the District's Strategic Plan, historical usage, and Making Water Conservation a California Way of Life recommendation (which provides the framework for outdoor irrigation standards using evapotranspiration rates for the area, and irrigated and irrigable landscape areas), the District has set an annual water consumption target of 503 units of water per developed acre (1 unit of water equals 748 gallons). 
In the last full fiscal year (2021-2022), the District used 425 units per acre, 15.5% below its water target of 503 units per acre.
Water Conservation Plan - Updated November 2022
Water Conservation Projects
Drought Response - Districtwide (turf reduction, water-efficient irrigation upgrades, and drought-tolerant landscaping)
Reclaimed Water at Triunfo Community Park and North Ranch Neighborhood Park
New Park Development - Sapwi Trails Community Park (no irrigated turf, water-efficient irrigation, and drought-tolerant landscaping)
Existing Park Expansion - Banyan Park (limited natural turf, water-efficient irrigation, and drought-tolerant landscaping)
Turf Conversion Maps
Water Usage Reports
The Management Services Division of Conejo Recreation & Park District protects assets, oversees financial policies, and manages revenue and payments. Finance prepares the annual budget and provides regular reports and budget analysis to guide and grow the District's financial health.