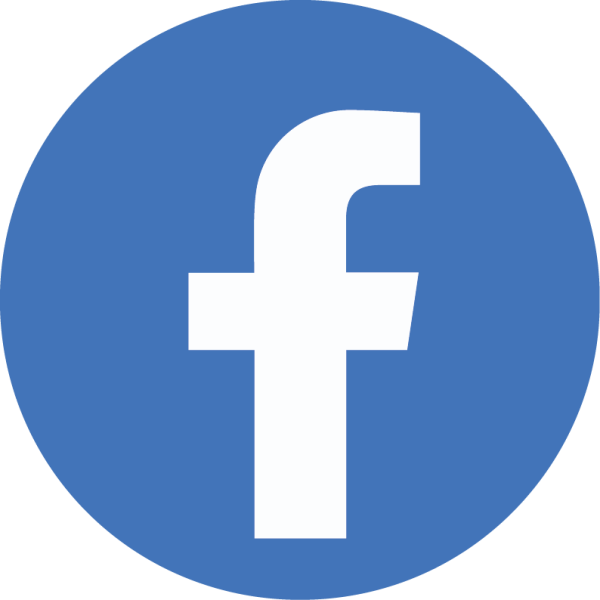 Old Meadows Center
1600 Marview Dr, Thousand Oaks, CA 91362
Under the direction of the Therapeutic Recreation Supervisor, programs are developed to meet the expressed needs of community members. Overseen by Recreation Therapists, activities are designed by instructors to maintain or improve the physical, cognitive, and social functioning of participants.
CRPD Program Guides are published five times a year and provide detailed information regarding classes, unique programs, and special events.
The Therapeutic Recreation (TR) Unit provides year-round recreation, sport and leisure programs for children, teens, and adults who have difficulty participating in recreation due to the presence of a disability. Participants of Therapeutic Recreation programs include individuals with cognitive, neurological, physical, or emotional disabilities, and/or sensory impairments. A formal disability diagnosis is not required for participation.
| | |
| --- | --- |
| Recreation Supervisor | Devon Herbert, Recreation Therapist Certified |
| Recreation Coordinator | Corrin Rakowski |
| Email | TRunit@crpd.org |
| Phone | 805-381-2739 |
| Fax | 805-381-2874 |
About the Program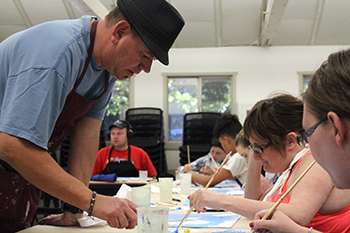 Programs offered through the Therapeutic Recreation Unit include sensory and play programs, swim lessons, camps, social skill instruction, sports training, social clubs, hobby classes and cultural arts, outings and trips, family programs, and seasonal special events. Programs are offered during the day, after school, evenings, and on weekends. Therapeutic Recreation program brochures list the activities, programs, and events currently being offered.
Programs may be led by Recreation Therapists, Therapeutic Recreation Leaders, select contract instructors and/or seasonal employees, with the support of volunteers. Participant-to-staff ratios are predetermined for each program based on the intended program design, content and goals, the needs of the overall participant group, and the resources of the Unit.
Many of the Therapeutic Recreation Unit programs have received awards or recognition for being outstanding in the field of recreation for people with disabilities.
Program Registration and Fees
Programs most often require preregistration and there are per program registration fees. These fees are generally considered very reasonable. A request for program fee reduction may be considered for residents within Conejo Recreation & Park District boundaries when the full fee would be a barrier to program participation. Program registration is conducted online, by mail or by phone. Priority registration periods and program fee considerations are available for residents of the CRPD service area.
Benefits of Therapeutic Recreation
Benefits to participation in Therapeutic Recreation programs may include improved social skills, enhanced self–esteem, increased independence and self-reliance, enhanced communication skills, eased fears, improved overall health, well-being, physical ability and functional ability, improved constructive use of leisure time, and elimination of boredom leading to reduced stress and anxiety. Benefits vary based on the individual and the program and are enhanced by communication between families and Therapeutic Recreation staff. The contribution of volunteers greatly enhances the individualized benefits to program participants.
DreamCatcher Playground
Our park includes a one-of-a-kind "SensAbility Playground", an interactive play area stimulating senses and abilities. The playground features many unique play pieces including "Playville" miniature village, elevated sand table, "Sand Works", one backhoe digger, Tenor Marimba (a xylophone-like musical piece), Talking Bob, talking horns, a sign language panel, and several sensory panels. The play area is surfaced with sand and rubber, providing accessibility to approximately 60% of the playground.
Volunteers
Volunteers are a very important part of therapeutic recreation services contributing over 7,000 hours of service annually. A variety of volunteer opportunities is available for those ages 13 and older, including students who need service hours. The Therapeutic Recreation Unit offers an outstanding internship program for college students majoring in therapeutic recreation and interested in state certification. Volunteer Application (required)
Inclusion Policy
AMERICAN DISABILITY ACT (ADA) COMPLIANCE: MISSION STATEMENT
Conejo Recreation and Park District (CRPD) strives to enrich the quality of life through the provision of quality recreation programs. We welcome people with disabilities in all recreation opportunities provided by CRPD, both through specialized options (Therapeutic Recreation) and inclusion alternatives.Please contact the Therapeutic Recreation office at 805-381-2739 or Inclusion@crpd.org for further information on program choices, for help with making a selection, or to request a program modifications. In order to evaluate and seek to reasonably accommodate your individual needs, we ask that you let us know of any requested modifications at the time of your registration.
ADA GRIEVANCE PROCEDURE
CRPD has developed an internal grievance procedure for prompt and equitable resolution of complaints alleging any action prohibited by the United States Department of Justice regulations implementing Title II of the Americans with Disabilities Act (ADA).
Complaints should be addressed in writing to ADA Compliance Officer, Conejo Recreation and Park District, 403 W. Hillcrest Drive, Thousand Oaks, CA 91360 or by email at ADAcompliance@crpd.org
A complaint should contain the name and address of the person filing it, and briefly describe the alleged violation of the regulations.
A complaint should be filed within 30 days of the alleged violation.
CRPD will conduct an investigation and notify the complainant of its findings within 30 days from receiving the written complaint.
Use of this grievance procedure is not a prerequisite to the pursuit of other remedies. CRPD strives to have all participants enjoy their experience in our programs and works to handle all concerns in a timely and fair manner.
Advisory Council
The Conejo Valley Therapeutic Advisory Committee (CVTAC) provides advocacy, financial and volunteer support to Therapeutic Recreation Services. Members of this working committee represent various aspects of the special populations served by the Therapeutic Recreation Unit and help to guide the direction of the Therapeutic Recreation Unit. Guests or new members are always welcome. Please contact the Therapeutic Recreation Unit office for Committee meeting information.