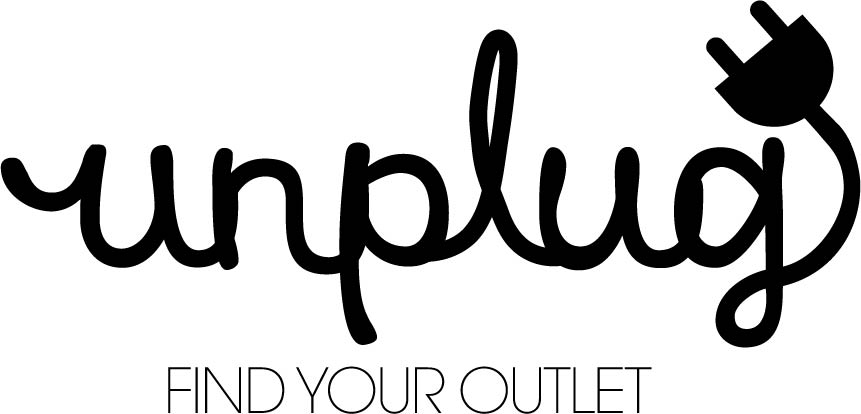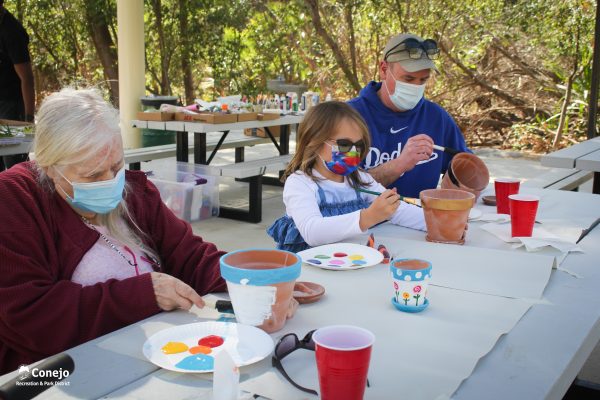 March 5, 2022
Technology has countless benefits with constant innovations that allow for modern conveniences we all enjoy and rely on. However, it is becoming increasingly apparent that society is developing an unhealthy attachment to their devices and that constant connectivity presents a number of mental health risks. One recent study suggests that spending time on screens activates the same neural loops that narcotics do, suggesting that technology can be just as addictive. Although technology addiction is powerful, fortunately there is a power-off button.
84% of cell phone users claim they cannot go a single day without their device, but powering down even for short periods of time, can provide mental health and social well-being benefits that can improve overall happiness and quality of life. Here are a few benefits of unplugging.
Decrease anxiety and depression. A two-year study found that self-reported mental health decreased 5%-8% after liking others' content on social media, posting status updates, and clicking links. Another study discovered one in three people reported feeling worse and more dissatisfied with their lives after
visiting Facebook. Additionally, research suggests that social media may be a major factor behind why the rate of teen suicide attempts has doubled since the release of smartphones.
Increase productivity. Studies indicate that mobile device owners may check their phones every 6 ½ minutes on average, up to 150 times per day. When at work, it can take up to 23 minutes to recover from disruptions like our phone. Just having our phones nearby can be distracting and make us less focused. Sleep better. Blue light emitted from screens, which our brains connect with daylight, keeps us alert, making it hard to fall asleep. Good sleep hygiene recommends staying off your phone and laptop for at least an hour before going to bed.
Reconnect with life. Several studies provide evidence that the presence of a cell phone can negatively impact the quality, depth, and empathetic connection of a conversation. Unplugging can provide us with more time to spend outdoors, engaging in hobbies, and developing meaningful relationships with others. Research continues to show that spending 120 minutes per week in green space significantly increases physical and mental well-being.
March 5th is National Day of Unplugging, which encourages everyone to take a break from technology for a 24-hour period to unwind and engage in things other than technology. If a 24-hour period seems too difficult, start small. Choose a specific time each day or week to intentionally power down or use internet tools to assist. Setting app time limits on our phones, downloading apps that block access to specified websites for determined periods of time, and designating unplugged zones in our homes, are examples of ways we can work towards limiting screen time and reconnecting with the natural world. A great test to discover technology's controlling influence on our lives is to turn it off and see how strong the desire is to turn it back on. Will you take the test?
Additional Unplugging opportunities to do alone or with your friends and family!
10:00am-4:00pm Spring Arts & Crafts Festival
The 35th Annual Spring Arts & Crafts Festival features more than 30 artists and craftpersons selling a variety of original art and handmade items. FREE Admission!
Location: Borchard Community Center, 190 Reino Rd., Newbury Park
1:00-4:00pm Stagecoach Inn Museum
Visit the Grand Union Hotel, Newbury Pioneer House, the Timber School, Carriage House and Blacksmith Shop, and learn about the history of Conejo Valley!
Location: Stagecoach Inn Museum, 51 S. Ventu Park Rd., Newbury Park
6:00am-6:00pm Dos Vientos Boney Mountain Hike Challenge
Earn a sticker! Climb to the peak of Boney Mountain, snap a photo of yourself, show DVC front desk staff, and pick up a free sticker! Hike Safely! Info: 805-375-1003
Location: Boney Mountain | Dos Vientos Community Center 4801 Borchard Rd., Newbury Park
SCHEDULE OF EVENTS
9:00-10:00am Introduction to Tai Chi, Age 16+ (On-Site Registration)
Unplug with meditation and movement in a beautiful park setting! Location: Conejo Creek North Park. FREE.
9:30-10:20am Goat Yoga, Age 16+ 9806.1225 
Unplug, stretch, and tone with help from some farm animal friends! Whether you are an experienced Yogi or a beginner, yoga while relaxing with goats will give you a whole new kind of zen. Goats are naturally curious… and they nibble! Don't wear dangling jewelry. Tie back long hair. Bring a yoga mat or towel and a water bottle. Consider wearing a hat and applying sunscreen while enjoying the outdoors! Location: Old Meadows Park. Fee: $25. Register by clicking here!
9:30-11:00am Wildflower Walk, Age 8+ (On-Site Registration)
Take a leisurely walk in Wildwood Park to find and identify Southern California's beautiful native spring wildflowers. Location: Wildwood Regional Park. FREE.
10:00-11:00am Beginning Archery @ Conejo Center, Age 8-13 - 9801.1221
Register to try your hand at archery. Our staff will provide all of the necessary equipment as well as teach you how to shoot safely. Take your shot and get outdoors! Location: Conejo Center. Fee: $11. Register by clicking here!
11:00am-12noon Family Dance Party, Age 5+ - 9805.1221 (On-Site Registration)
Come join us and unplug as our teachers lead you in some exciting family dancing fun! Location: Conejo Community Park. FREE.
12:30-4:30pm OPEN SKATE, All ages
Grab your board; let's skate! Meet and greet with Borchard Skatepark staff 12:30-2:30pm. Location: Borchard Skatepark.
1:00-2:00pm Beginning Archery @ Dos Vientos, Age 7-10 - 9801.1223
Register to try your hand at archery. Our staff will provide all of the necessary equipment as well as teach you how to shoot safely. Take your shot and get outdoors! Location: Dos Vientos Center. Fee: $11.
1:30-3:00pm Succulent Potting & Design, Suggested Age 8+ - 9800.1221
Unplug, learn and get creative while getting your hands in the soil! Paint a terra cotta pot or a mason jar then plant a variety of succulents to take home. All supplies included. Children under the age of 12 must be accompanied by an adult. Location: Goebel Adult Community Center (Sage Room). Fee: $10. Register by clicking here!
1:00-4:00pm OPEN SWIM, All ages
Splash away the afternoon with some fun in the sun! Don't forget your sunscreen! Location: Community Pool at CLU. FREE.
4:00-6:00pm Family Paint Night, Age 8+ - 9802.1221
Capture the beauty of our open space with a family paint night at Sapwi Trails Community Park. You'll be guided by the professional artists at Art Trek. Unplug from screen fatigue and experience Plein Air, the art of painting outdoors. Take home your scenic masterpiece! Location: Art Trek Studio. Fee: $15. Register by clicking here!
5:00pm Community Picnic & Magic Show
End your day of unplugging at the Conejo Community Center & Park for a family picnic and Magic Show! Bring a picnic dinner to enjoy with your family. Magic Show begins at 5:00pm. Location: Conejo Center. FREE.