We offer a variety of rental options including indoor rooms, park & picnic areas, gymnasiums, athletic fields, and racquetball courts. If you are looking for a local venue to hold a special event, meeting, sporting event or family celebration, we can help!
CRPD Reservations Office
Monday thru Friday from 8:30am–5:00pm
403 W. Hillcrest Drive, Thousand Oaks, CA 91360
Reservations Coordinator: Andy Morales
Phone: 805-381-1213 • Email: reservations@crpd.org
Our reservable picnic areas are perfect for small or large group gatherings. Located in some of the Conejo Valley's most picturesque surroundings, their natural environments are a perfect background to any special occasion. With so many options to choose from, our staff is available to help navigate our park system to find the best location for your next event.
Picnic Area Rental Permit Application
A permit must be issued for the use of any park if any of the following apply:
Private gatherings of 50 or more people
Events organized by a business, organization, club, etc.
Paid services are being provided or admission is charged
Areas not reserved for the day are available on a first come/first served basis.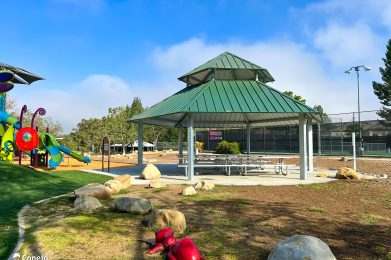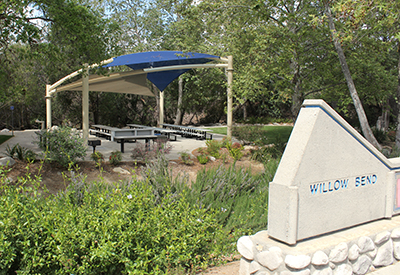 Insurance is Required for Businesses, Organizations, Clubs, etc.
Reservable Athletic Fields
We are pleased to offer a variety of reservable sports fields for a wide-range of sporting activities, competitions, and tournaments.
To determine availability and/or to reserve any of the athletic fields below, please contact the Reservations Office at 805-381-1203 or at fields@crpd.org.
Click one of the bars below to expand for specific field information.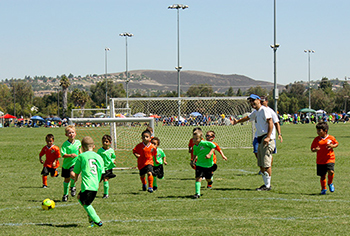 Reservable Indoor Facilities
Gyms, Main Halls, and Meeting Rooms
The District offers a variety of indoor spaces for rent for family events, fundraisers, and meetings. Our staff are happy to assist you in finding the best location for weddings, birthday parties, family reunions, or any other special event you are planning. Room capacities reflect persons seated at tables. Rental fees include tables and chairs.
Indoor Rental Permit Applications
Click on one of the facilities below to view the Rental Permit Application for that location.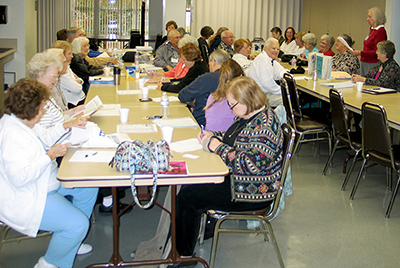 Insurance is required for all Indoor Facility Rentals:

We welcome the opportunity to offer venues for filming in our District. If you are interested in filming in any of our parks, facilities, or open space, please complete and submit the form below. Please adhere to the following restrictions:
No nighttime shooting
No nudity
Special effects by permission only
No weekend shooting unless by special permission
If your application is approved, then a filming fee will be determined. These fees are based on a sliding scale and are calculated with respect to the size of the film crew, the duration of the shoot, and the District manpower needed to support it. Payment for the full amount must be received by the District office prior to the start of filming.
In addition to the fees below, there is a $120 processing fee and possible staff time at $74 per hour.  The still photography fee is $150 per day.
Number of Vehicles

Number o

f People

Filming Fee

1-5
1-10
$75 per hour
6-10
11-25
$775 per day
11-20
26-50
$1,370 per day
21-30
51-75
$2,250 per day
31-40
76-100
$3,400 per day
41-50
101-125
$4,740 per day
50+
126+
$6,075 per day
You will be required to:
For those who wish to gain access to CRPD or COSCA property to perform work, an Encroachment Permit request must be completed and submitted to the Parks and Planning Division. Additionally, you will be required to meet CRPD's Insurance Requirements.
Encroachment Permit Application
Submit your request to parks@crpd.org.   Should you have questions, please call 805-495-6471.