Conejo Senior Volunteer Program
CSVP presents CHARITY KARAOKE - Sing for a Cause!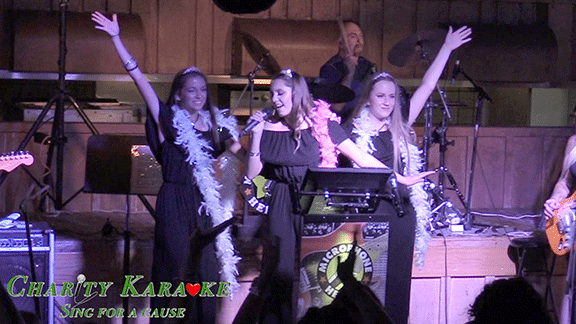 Join us for a second amazing year of CSVP's Charity Karaoke - Sing for a Cause
Conejo Valley's new musical fundraiser benefits 20 Ventura County nonprofit organizations in one extraordinary - and fiercely competitive - fundraising event.  Use the button below to make your donation to CSVP's Charity Karaoke today, donate to one of the 20 participating area non-profit organizations, or get tickets to the August 11 event at The Canyon.  Get all the details, including participating nonprofits at www.charitykaraoke.org. 
Mission Statement:
The Conejo Senior Volunteer Program (CSVP) was created to provide an opportunity for adults age 55 and over to use their life experience and skills to meet local community needs.
Julie Spivack, Director
Goebel Adult Community Center
1385 E. Janss Rd, Thousand Oaks, CA 91360
Directions https://goo.g/maps/VXwrb
Email: csvp@crpd.org
Phone: 805-381-2742
Fax: 805-495-5430
Office Hours: Monday thru Friday 9:00am - 4:00pm
Volunteer Benefits:
Making new friends
Staying active and involved
Sharing life experiences
Discovering yourself
Making a positive impact
Volunteer... and the Community Benefits:
Makes the community safer
Nurtures young minds
Provides caring attention to patients and their families
Brings meals and smiles to homebound seniors
Enhances access to local cultural heritage
Creates personal items for children, elders, and servicemen/women
And so much more... CSVP volunteers serve at more than 60 area non-profit community agencies.
CSVP Volunteers Receive:
Exciting volunteer opportunities
Free supplemental medical and liability insurance which covers you while on assignment
It's easy to join CSVP!
Just give us a call, email, or stop by the CSVP office at the Goebel Center - we are happy to discuss the program with you. Then, all you need to do is fill out an enrollment form and schedule an appointment with the Director, who will discuss your interests and help you find a volunteer position which matches your goals.
Volunteer opportunities can change at a moment's notice! Opportunities shown here may be filled by the time you apply; however, our new opportunities may also suit your interests. Call 805-381-2742 to schedule an appointment with our staff to discuss the many options we have available.
CSVP Volunteers support a number of programs and services located at the Goebel Adult Community Center as well as areas nearby. Proceeds from a number of these programs support CSVP.
For information about the Senior Nutrition Program, please see the Senior Nutrition Program tab on our Adults & Seniors page.
2020 Event Date TBA
9:00am-1:00pm
Goebel Adult Community Center
Thousand Oaks
Our annual Wellness Fest is designed for everyone with a passion for changing lives through health and wellness. We want to inspire, motivate, educate, and meet you on your journey to be healthy! Area non-profit organizations and local businesses come together for Wellness Fest, providing free information, screenings, and giveaways. This is a chance for the entire community to find out what services are offered in the Conejo Valley - for ALL ages and lifestyles!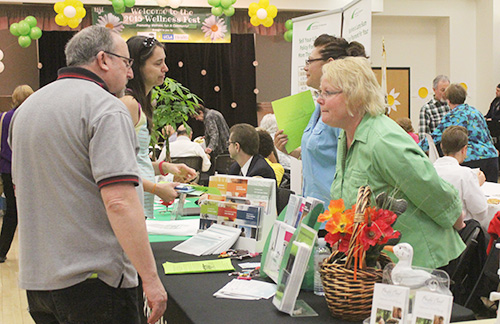 The 2018 Wellness Fest was sponsored by Sunrise Senior Living, Home Helpers, and Los Robles Hospital.
These companies, along with 65 other participants, shared useful health and wellness information to help you and your loved ones lead healthier, more active lives.
For more information about this event or to find out about this and other sponsorship opportunities, contact Julie Spivack at jspivack@crpd.org or 805-381-2742.
Click image to view in larger form.