Summer Concerts in the Park
Bring your blankets, lawn chairs, and picnics, then sit back and relax too the sounds of summer! A variety of gourmet Food Trucks and Dessert Trucks will be on-site and available for purchase at all 5 concerts. Jackets or sweaters are recommended as the weather often cools during the latter part of the event.
CRPD's Summer Concerts in the Park are well attended; early arrival to obtain prime lawn seating is encouraged. Event parking is off-site only; on-site parking is limited and reserved for cars displaying handicap placards until the lot is full. Concertgoers are asked to leave pets at home.
Location: Conejo Community Park, 1175 Hendrix Avenue, Thousand Oaks, CA 91360
(off Gainsborough Road, at the intersection of Dover and Hendrix Avenues)
Time: All concerts begin promptly at 5:00pm and conclude at 7:00pm.
Monday, May 29 (Memorial Day)
Kenny Metcalf as Elton the Early Years
Featuring a Special Performance of TAPS by Jonathan Dane and a Vocal Performance of the National Anthem by Marissa Margolis
Accomplished musician and vocalist, Kenny Metcalf recreates the Grammy-winning legend in each and every performance. Dazzling outfits, stunning vocals, and a spectacular backing band complete this reproduction that brings the audience on an adventure of both sight and sound.
www.eltontheearlyyears.com
Featured Food Trucks
Sponsored by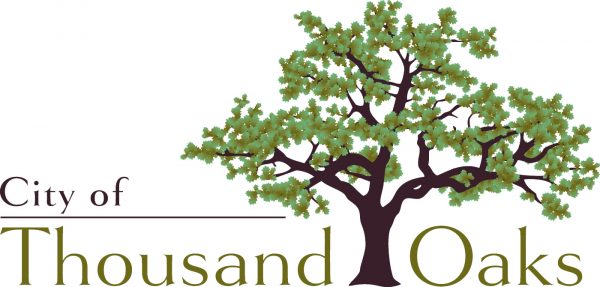 Tuesday, July 4 (Independence Day)
The Swing Dolls
Vocal Performance of the National Anthem by Madelyn Friedman
The Swing Dolls are a dynamic female vocal trio that has been thrilling audiences nationwide for over 10 years. As America's premier Tribute to The Andrews Sisters, they frequently perform for major events throughout the US, including appearances at the USS Missouri in Pearl Harbor, HBO's "Band of Brothers" Gala, and numerous performances for patriotic themed shows.
www.theswingdolls.com
Featured Food Trucks
    
Sunday, July 23
The Pat Benatar Experience
The Pat Benatar Experience is a tribute to Pat Benatar that is as close to the real thing as it gets! The swagger, the voice, the haircut, nails the singular look and sound of the Grammy-winning rockstar responsible for hits like "Love Is a Battlefield," "Hit Me With Your Best Shot," and "We Belong."
www.thepatbenatarexperience.com
Featured Food Trucks
 
Sponsored by

Sunday, August 13
QRST
QRST (Queen Rush Styx Tribute) delivers the greatest anthems of legendary bands Queen, Rush, and Styx in one epic show. "Come Sail Away," "Tom Sawyer," and "We Are the Champions" are just a few all-time classics they perform along with a few special Classic Rock encore surprises...
www.qrstband.com
Featured Food Trucks

Sponsored by

Monday, September 4 (Labor Day)
The Midnight Rider Band
Featuring a Vocal Performance of the National Anthem by Marissa Margolis
The Midnight Rider Band is a 7-piece, southern rock inspired group and California's premier Allman Brothers tribute band. Playing all the major hits including "Midnight Rider," "Ramblin Man," "Jessica," and more, this band knows how to put on an entertaining show that keeps you coming back for more!
www.themidnightriderband.com
Featured Food Trucks
    
Sponsored by

Summer Concerts in the Park are a special 40+ years' Conejo Valley tradition, made possible due to our generous sponsors. To help keep this longstanding tradition alive, businesses, families & individuals are all encouraged to support this 5-concert series.
For further Sponsorship information, contact Tim Duerr, Recreation Services Manager at 805-495-6471 or email tduerr@crpd.org.
Artists subject to change without notice.
---
Thank you to our sponsors: