Summer Concerts in the Park
To make donations to the Summer Concert Series, text CRPDCONCERTS to 44-321.
Bring your blankets, lawn chairs, and picnics, then sit back and relax too the sounds of summer! A variety of gourmet Food Trucks and Dessert Trucks will be on-site and available for purchase at all 5 concerts. Jackets or sweaters are recommended as the weather often cools during the latter part of the event.
CRPD's Summer Concerts in the Park are well attended; early arrival to obtain prime lawn seating is encouraged. Event parking is off-site only; on-site parking is limited and reserved for cars displaying handicap placards until the lot is full. Concertgoers are asked to leave pets at home.
Location: Conejo Community Park, 1175 Hendrix Avenue, Thousand Oaks, CA 91360
(off Gainsborough Road, at the intersection of Dover and Hendrix Avenues)
Time: All concerts begin promptly at 5:00pm and conclude at 7:00pm.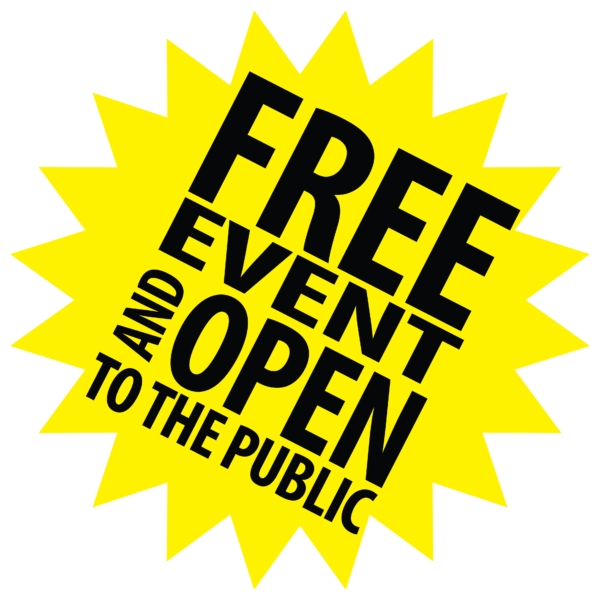 2022 Summer Concerts in the Park Series
Experience John Denver with Chris Collins & Boulder Canyon
Memorial Day, Monday, May 30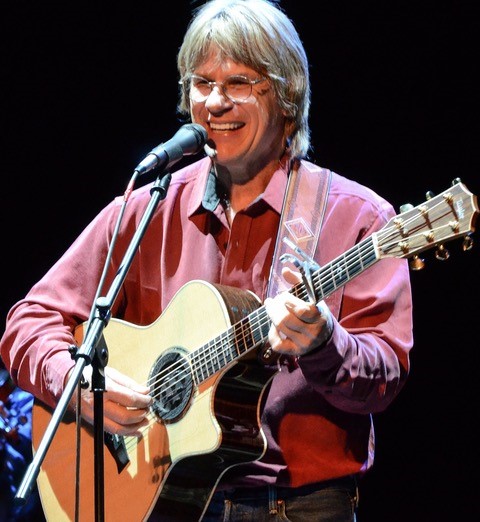 Chris Collins and Boulder Canyon have toured internationally delighting audiences with their talent, warmth, humor, and passion for the music of John Denver. With similarities between award-winning, singer/songwriter Chris Collin's natural voice and appearance of that of John Denver's, Chris brings to the stage the amazing energy and unmistakable enthusiasm that was the hallmark of a John Denver performance. Hailed as the most exciting John Denver tribute band, joining Chris Collins are the consummate musicians in Boulder Canyon. Consisting of Berkley School of Music graduates, a former lead singer and co-founder of a recording rock group, a doctorate in music, and members with numerous years of experience as musicians in many genres, Chris Collins and Boulder Canyon have been receiving delighted acclaim from audiences all over the country and abroad while emerging as the top performers of John Denver's music. With the show's captivating performance and stunning visuals of nature, Chris Collins and Boulder Canyon perform many of John Denver's famous hits such as Rocky Mountain High, Take Me Home Country Roads, Annie's Song, Sunshine on My Shoulders, and many others in an unforgettable concert tribute to one of the greatest artists of our time.
Headline Sponsor:

Food Trucks:
      
---
Surf City All Stars
Independence Day, Monday, July 4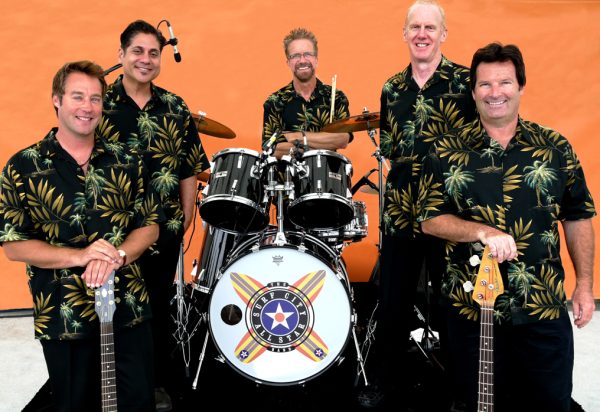 The Surf City All Stars are the only band in the world to have members who played in both the Beach Boys and the Jan & Dean Band. Performing all the greatest hits of the Beach Boys and Jan & Dean, the Surf City All Stars deliver the iconic melodies and distinctive vocals that helped define the sound of the 1960s in Southern California. Bandmember's Gary Griffin (keys/vocals), Philip Bardowell (guitar/vocals), David Logeman (drums), and Chris Farmer (bass/vocals) were handpicked by original Beach Boy band members to record and tour with the band throughout the decades. With vocals learned from Mike Love and Brian Wilson of the Original Beach Boys, Aaron Broering (guitar/keys/vocals) and the rest of the All Stars deliver hits California Girls, God Only Knows, Good Vibrations, Surfin USA, Help Me Rhonda, and more. Slip on your flip flops, put on your Hawaiian shirt, and drift off to Kokomo with some of the best surf music ever produced.
---
Rod the Mod - Tribute to Rod Stewart
Sunday, July 24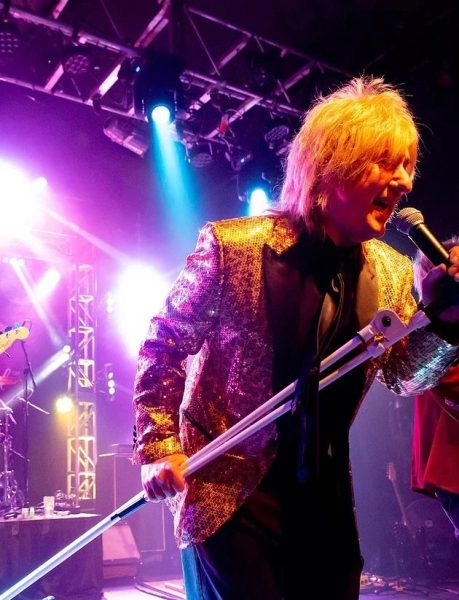 Rod the Mod takes you on a journey through over 50 years of the very best of Rod Stewart's brilliant career, recreating the energy and excitement of a Rod Stewart concert at the peak of popularity, including the raspy voice and clothing style that made him a rock & roll legend. Featuring Stewart Sher as "Rod", who grew up performing British Invasion music, the band also features a handpicked group of seasoned pros who have performed and worked with a diverse group of superstar artists including Bruce Hornsby, Rita Coolidge, Bobbie Gentry, Eric Burden, Steve Vai and many more. Delivering all the big hits like You're in My Heart, Young Turks, Maggie May, Have I Told You Lately, and Forever Young, Sher captures Rod' spirit with his spot-on vocals and performance that leaves crowds blown away!
---
The Everly Brothers Experience
Sunday, August 14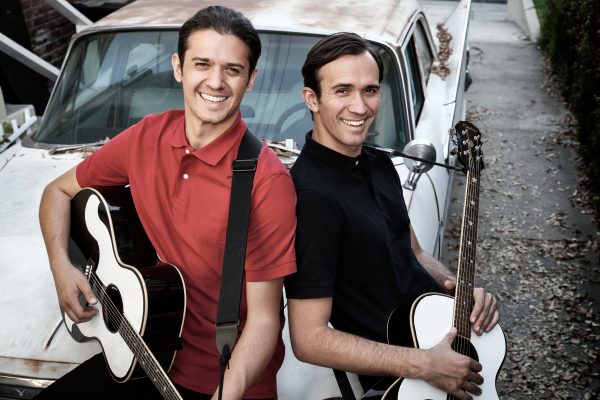 Since 2016, brothers Zachary and Dylan Zmed along with their drummer Burleigh Drummond, have celebrated the pivotal music and history of The Everly Brothers legacy with enthusiastic crowds across the US and overseas in prestigious venues. They say, "The music of the 50's and 60's are nostalgic for us, our parents raised us all on it, and we feel that the Everly's contribution is greatly overlooked, especially by younger generations. Our aim is not to impersonate but to do our best in honoring the aesthetics of their iconic sound and in honoring the important role they played in pioneering the rock n' roll movement, all while having a little fun sharing our own personal story," and they do just that. The Everly brothers career lasted over half a century, they recorded 21 studio albums, sold more than 60 million records worldwide, had over 30 billboard top -100 singles, they received numerous accolades in their later career, and influenced countless legendary artist that came after them including The Beatles, Simon and Garfunkel, The Beach Boys, The Rolling Stones, Bob Dylan, and more. The Zmed brothers are absolutely thrilled to be able to contribute to a cause that supports the recognition and preservation of the intimate and singular origins of America's greatest Rock n' Roll singing sibling duo.
---
Fan Halen - Tribute to Van Halen
Labor Day, Monday, September 5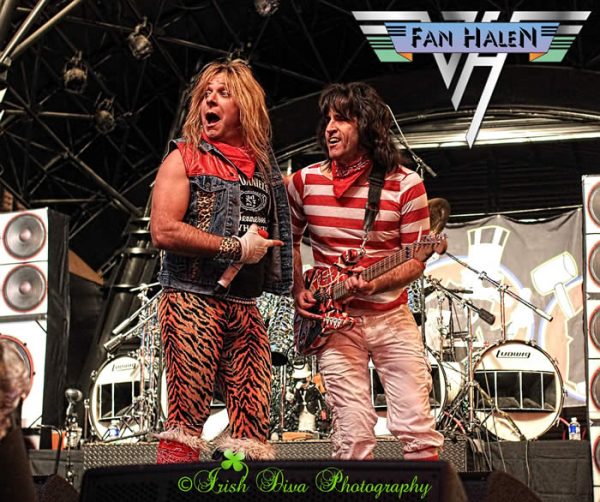 Known as "the world's most authentic tribute to Van Halen", Fan Halen sets the stage for a night with Dave, Eddie, Alex, and Michael with a true-to-life tribute to not only the band, but the spirit of the era! Based in Southern California, Fan Halen has been together for over 10 years, playing in front of enthusiastic crowds all over the US and the globe including Japan, South and Central America, Canada, and Mexico. Band members Ernie Berru, Derek Fuller, George DuBose, and Michael Thompson recreate the signature vocals, classic guitar riffs, unmistakable costumes, and quintessential enthusiasm that make Van Halen such an iconic rock band. With performances including hits such as Jump, Panama, Dance the Night Away, and Eruption, you'll feel like it is 1984 all over again! From the look of the band, the choreography, the note for note reproduction of the greatest rock songs ever written, to the sonic energy of the performance, Fan Halen delivers a rock experience second to none.
| | | |
| --- | --- | --- |
| Headline Sponsor: | | |
Summer Concerts in the Park are a special 40+ years' Conejo Valley tradition, made possible due to our generous sponsors. To help keep this longstanding tradition alive, businesses, families & individuals are all encouraged to support this 5-concert series.
For further Sponsorship information, contact Tim Duerr, Recreation Services Manager at 805-495-6471 or email tduerr@crpd.org.
Artists subject to change without notice.
---
Thank you to our sponsors: