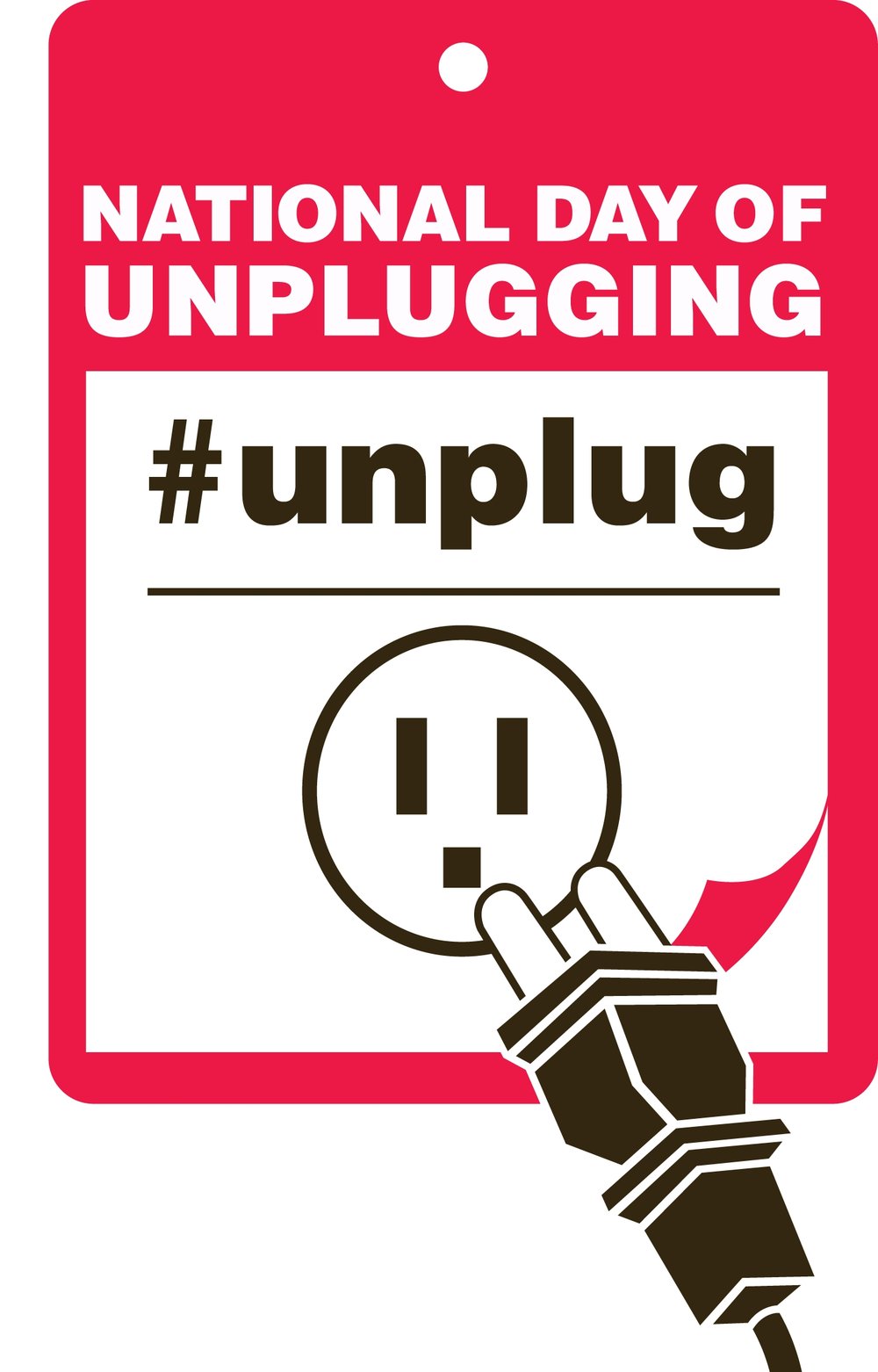 National Day of UNPLUG
Technology is integrated into the fabric of our society and it is impossible to avoid, but that does not mean it needs to dominate our lives. Excessive use of electronic devices without breaks can impact our mental and physical health. Being aware of the time we spend in front of screens and making an effort to unplug from them is a great way to remain connected to the natural world and recharge our batteries.
The COVID-19 Pandemic increased screen time on a global scale. According to the CDC, children ages 8-18 spend an average of 7.5 hours in front of a screen using entertainment media, not including time spent on computers for educational purposes. Over the course of one year, that equals 114 days in front of a screen!
According to an annual report on digital trends, by the end of 2021, kids and teens were spending an average of 91 minutes per day watching TikTok and 56 minutes per day watching YouTube. Additionally, the Pew Research Center report that only 6% of men and 4% of women had at least one social media account in 2005 compared to 66% of men and 78% of women in 2021. Prolonged use of electronic devices and social media has been proven to have several negative impacts on our overall health, including blurred vision, neck discomfort, loneliness, increased stress, depression, and a lack of motivation and concentration.
March 4th is National Day of Unplugging, which encourages everyone to take a break from technology for a 24-hour period to unwind and engage in things other than technology. If a 24-hour period seems too difficult, here are a few tips to get you started.
• Track your usage and set screen time limits on your devices
• Plan screen free activities and leave your technology at home
• Take media breaks 1-2 days per week outside of work-related hours
• Identify and designate specific technology-free areas in your home
• Turn off phone notifications for email, social media, and other apps
Any of the above tips, combined with spending more time outdoors in nature can help lead to an increase in energy, improved vitality and focus, and positively affect your overall mood. Spending just 15-20 minutes in sunlight, 3 days per week can increase levels of vitamin D which strengthens the immune system, promotes healthy bones, improves brain function, and helps lower blood pressure and the risk of heart disease. On this National Day of Unplugging, we encourage you to try trading in
your cell phones, television, and video games for outdoor recreation, social engagement, and personal discovery.
Whether with us or on your own… Unplug and find your outlet!