Fireside Concert Featuring Bill Dempsey and Evan Marshall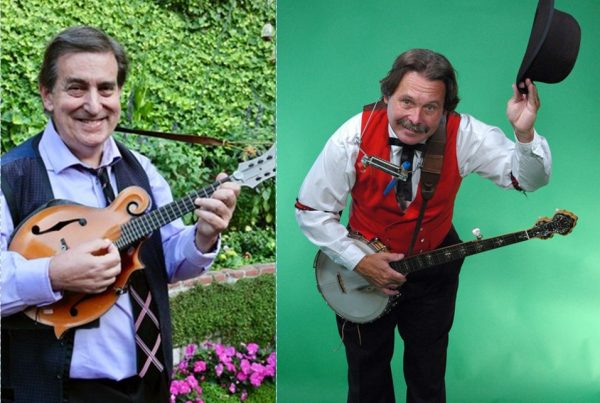 Please join us for a Fireside Concert
Friday, February 14th @ 7:30pm
Tickets $15 cash only
At the Borchard Community Center
190 N. Reino Road in Newbury Park
Sponsored by the Conejo Recreation & Park District
Adults only – No Children Please
Bill Dempsey
Bill Dempsey is a singer, guitarist, and multi-instrumentalist who performs acoustic Americana (bluegrass, folk, country, old time). He is a retired public school music teacher. He has performed at numerous festivals and events on both the east and west coast. His songs include those performed by the Carter Family, Roy Acuff, Bill Monroe, Woody Guthrie, Pete Seeger, Elizabeth Cotten, Flatt & Scruggs, Stanley Brothers, Steve Goodman, Johnnie Cash, Bruce U. Utah Phillips, and others.
www.billdempseymusic.net
Evan Marshall
Evan J. Marshall is an internationally renowned mandolin virtuoso, and is widely regarded as the world's premier solo performer on mandolin Duo-Style. By himself, he sounds like several of the world's finest mandolinists performing together. His stylistic signature is Classical with strong influences from the Italian and American Folk traditions. Country guitar legend Chet Atkins called Evan "A true virtuoso, one of the few great musicians of our time." Inspired by Atkins and violinist Jascha Heifetz, Evan has created a uniquely recognizable approach to solo mandolin performance that combines bass lines, chords, rhapsodic runs and tremolo melodies.