359 Capitan Street, Newbury Park, CA 91360
Description
Nine acres of property at the corner of Capitan Street and Poplar Crest Avenue were acquired in 1971.  In cooperation with the Conejo Valley Unified School District, four acres were developed as a park in 1983 and zoning would change from residential to Public Lands in 1984.  The terraced park directly connects to trails and open space through a stand of mighty oak trees south of the park's play area.
Park Information
October-March 7:00am – 6:00pm
April-September 7:00am – 8:00pm
For further information, call 805-495-6471 or email parks@crpd.org.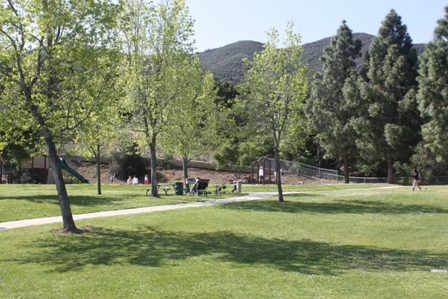 2 BBQ Grills (First come/first served)
1 Outdoor Basketball Courts (First come/first served)
2 Picnic Tables (First come/first served)
1 Playground
1 Recreational Walking Path (0.25 mile distance)
1 Soccer Goal
1 Volleyball Courts (First come/first served)