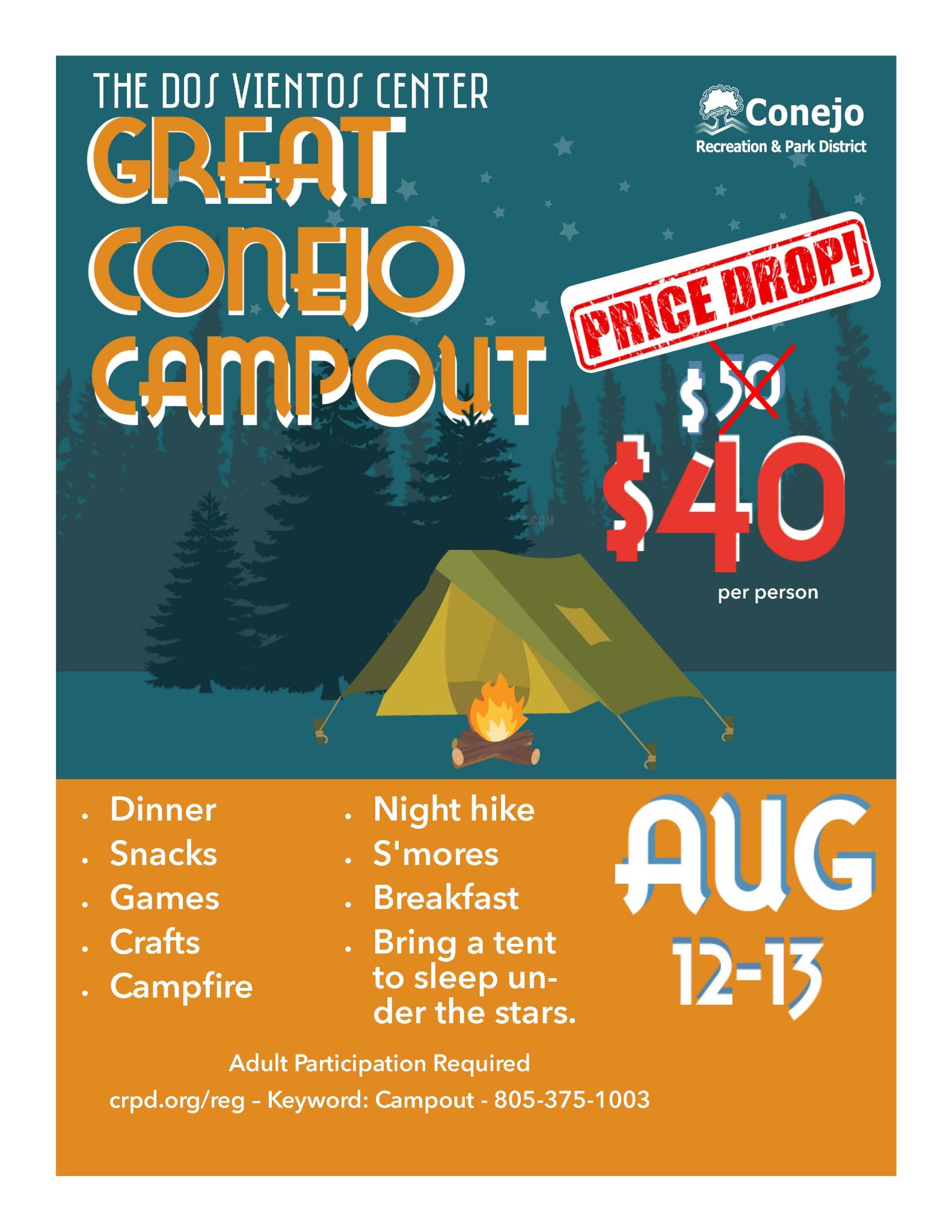 Great Conejo Campout
Join us and friends camping at Dos Vientos Park. Bring a tent and sleep under the stars. Leave the cooking to us. Enjoy a campout dinner, breakfast the next day, and family fun. Registration price is per person/per family member. *What's Included:
*Camping Spot.
*Pre-dinner snacks – Pretzels & Goldfish.
*Games.
*Crafts.
*Dinner- Hot dogs or Veggie Dogs, Chips, Beans, Salad.
*Lemonade.
*Bingo – W/Prizes.
*Campfire Activities – Glow necklace, A real Campfire, Games, Songs, Wildlife Fun Facts.
*Night Hike.
*S'more & Hot Chocolate- Make your own S'more.
*Breakfast- Pancakes, Sausage or Veggie sausage, Orange Juice, Milk, Coffee.
Great family event!