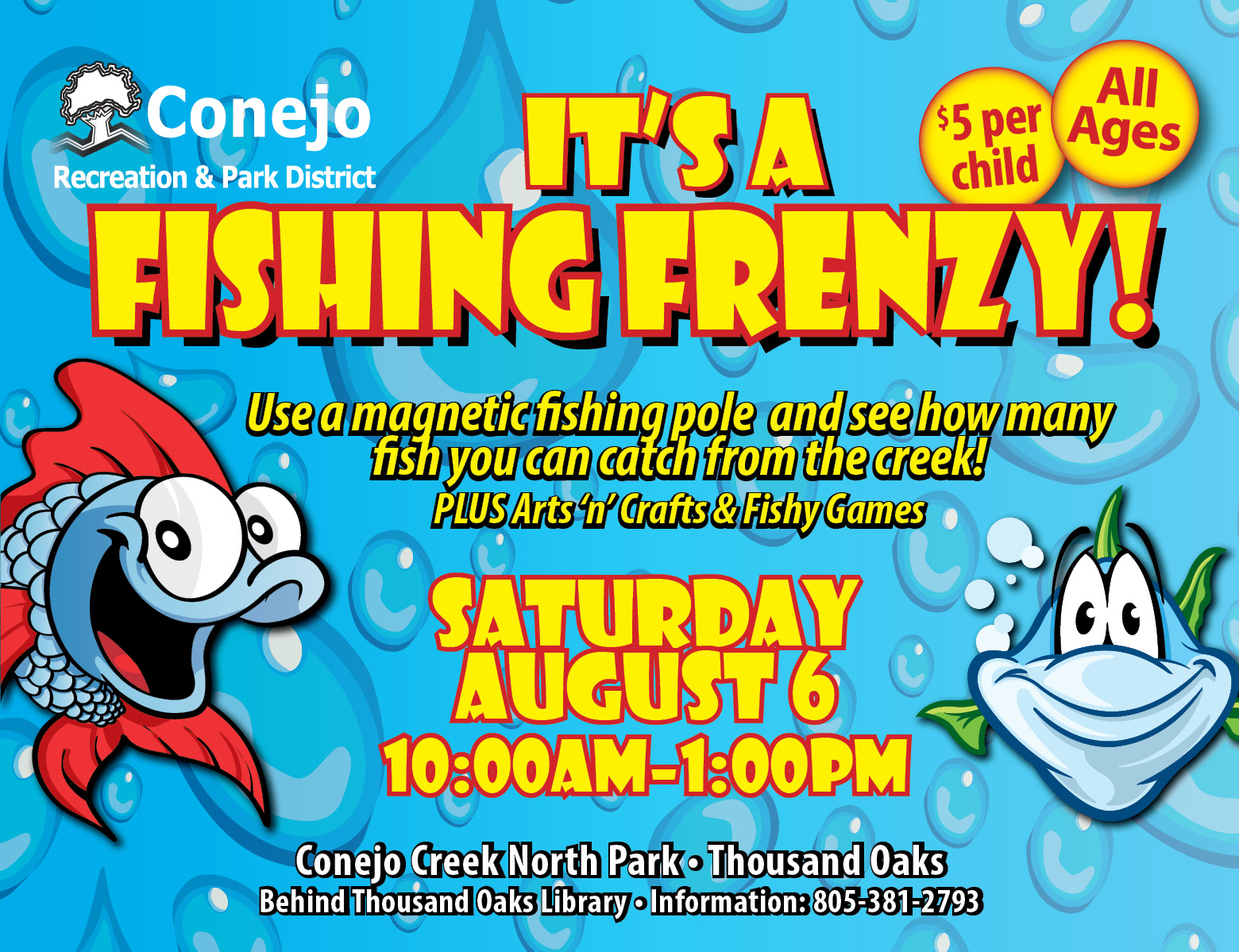 Fishing Frenzy
Hundreds of magnetic fish will be released into the creek for children to catch with magnetic poles! Kids fill their pails with the fish and turn them in for prizes. Other activities include fish crafts and games!
The event is open to children of all ages. Admission is $5 per child. Refreshments will be sold for a nominal fee.
For more information, please call 805-381-2793 or email toc@crpd.org.