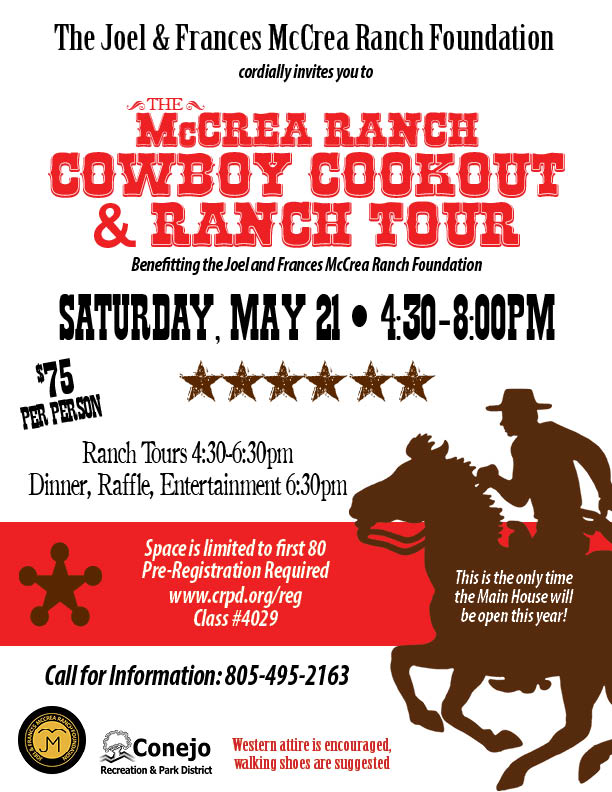 Cowboy Cook Out & Ranch Tour at McCrea Ranch
The Joel Frances McCrea Ranch Foundation and CRPD cordially invites you to The McCrea Ranch Cowboy Cookout and Ranch Tour on Saturday, May 21 at 4:30-8:00pm. 
Ranch Tours – 4:30-6:30pm
Dinner, Raffle, Entertainment – 6:30pm
$75 per person. Space is limited to first 80. Pre-Registration Required. 
Visit www.crpd.org/reg (Class #4029) to register! Call 805-495-2163 for more information.